ALBATROS C.III (OAW) C.4187/15, FA(A) 218, EASTERN FRONT, SPRING 1917
by George Grasse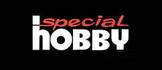 SPECIAL HOBBY 1:48 SCALE INJECTION KIT SO4090 OF THE ALBATROS C.III
UNDER CONSTRUCTION PHOTO #
1
COCKPIT DETAILS: Elevated side views of the interior of the fuselage halves. Show in this view left to right, starting in the observer's cockpit is the observer's seat, seatbelts, W/T set and map case (against far wall), spare Parabellum drum and W/T antenna reel with crank, and camera (nearest); objects against the mid-cockpit former that separates the cockpits are bomb containers (see following photos). In the pilot's cockpit is the main fuel tank (brass), the pilots seat with seatbelts, the control column, magneto and switch on the far wall, and instrument panel glued to the engine former.
UNDER CONSTRUCTION PHOTO #
2
SIDE-BY-SIDE FUSELAGE INTERIOR VIEW: The left side has been detailed as explained in photo #1, above. The right side shows the Mercedes D.III engine, various gauges and containers, photographic plate holder (brown rectangular box), and quadrant.
UNDER CONSTRUCTION PHOTO #
3
ELEVATED REAR VIEW OF THE LEFT FUSELAGE HALF. Note the bomb containers at the bottom of the middle fuselage former with the bomb retainers on a bar across the top. Note scratch-built map case, camera, W/T set and antenna take-up reel. A few more wires and cables have to be added.
UNDER CONSTRUCTION PHOTO #4a and 4b

SIDE AND TOP VIEW: Both photos show the fuselage painted in Winsor-Newton oils to simulate the plywood-covered surface; Colors used were raw umber, cadmium orange, cadmium yellow, and titanium white. The fuselage was "baked" in a warming drawing at about 130 F and was completely dry the next morning. The "baking" is a method I use on my military miniatures but I am able to put them in the regular oven at 175 F because they are white metal (plastic will melt).
UNDER CONSTRUCTION PHOTOS #5a, 5b, and 5c

THREE VIEWS OF THE TAIL UNIT AND TAILSKID SUPPORT STRUCTURE: One interesting feature of early World War I aircraft is the extent to which the tail unit and tailskid were reinforced. All of the struts shown were originally supplied in the kit as plastic parts. Most of these were too frail for me and with the exception of the side supports of the tailskid, all were replaced in favor of Strutz material
UNDER CONSTRUCTION PHOTOS #6a and 6b

TWO VIEWS OF THE LANDING GEAR, TAILSKID, AND LOWER WING: The wings have been pinned but not glued. The landing gear is made from Strutz brass soldered at the "V" to which is glued a brass rod axle. Wheels are loosely attached. All flying surfaces have had two coats of Misterkit MKGC10 applied. Metal parts including tailskid struts, landing gear struts, engine cover, access panels, wing walks, and louvres have had two coats of Misterkit MKGC08 applied. The pilot's cockpit coaming is painted Andrea ANAC42 brown leather to be stained a darker shade later. The observer's gun position is painted Andrea ANAC17 dark brown. I added a left landing gear strut step made from leftover PE material. Overall, a dark brown shade was used to highlight recesses.
UNDER CONSTRUCTION PHOTO #7
LEFT SIDE FUSELAGE DETAILS: 1) serial number was made using clear decal paper, ITC Bookman Light font size 9 bold with the year "15" in font size 5, and an HP laser inkjet printer; 2) a "leather" coaming was added to the top of the observer's gun ring using .030 solder; 3) the claw brake was added using the kit's claw brake part supplemented with piano wire, electrical fuse wire, and monofilament thread (details in the next set of photos); 4) the colored pencil-rubbed propeller; 5) fuselage EK directly from the kit's decal sheet; and 6) the bomb-release handle just below the pilot's cockpit.
UNDER CONSTRUCTION PHOTO #8
RIGHT SIDE FUSELAGE DETAILS: 1) scratch-built flare pistol and flare cartridges; 2) more details of the scratch-built claw brake system; 3) the observer's cockpit coaming needs to be painted after priming; 4) the kit's windscreen has been glued in place; 5) the small round aperture under the EK is the camera opening; 6) the four other openings are the exit ports for bombs.
UNDER CONSTRUCTION PHOTO #9
LEFT REAR OVERALL VIEW: Just a pleasant overall view of progress to date.
ELEVATED LEFT REAR OVERALL VIEW: This "in flight" view shows the simple but pleasing color variations of clear doped linen on the flying surfaces and varnished plywood fuselage and vertical fin. All struts and metal panels are light grey-green which was, at this stage of the war, quite light. Later, starting some-time in 1917, the light grey-green shade gradually became greener and darker evolving into the well-known Luftwaffe RLM 02 shade.
LEFT SIDE OVERALL VIEW: The only decals I had to make were the serial number. All Eisernes Kreuzen are from the kit. Rigging is .005 monofilament thread.
COMPLETION PHOTOS #12a & 12b

FRONT VIEWS: J
COMPLETION PHOTO #13a & 13b

LEFT AND RIGHT SIDE VIEWS: The Albatros C.III was an "up-engined" version of the successful Albatros C.I introduced in mid-1915. The larger 160hp Mercedes D.III engine provided ample power for this type. The observer was moved to the rear cockpit and provided with a rotating turret-mounted Parabellum machine gun. The weighted copper antenna wire is visible behind the lower wing protruding from the observer's cockpit where a spool was used to "feed" out the line, sometimes up to 300 feet to acquire wireless transmission clarity. Note the scratch-built flare pistol and flare cartridge rack in the left photo. Radiator pipes were made from brass rod (over the engine) and .030 solder (to rear of engine).
COMPLETION PHOTOS #14a & 14b

LEFT AND RIGHT REAR OVERALL VIEWS: This was a pleasant kit to build. Injection plastic is an especially good medium for World War I aircraft most of which have thin airfoil profiles and relatively long wing spans. If this were a resin kit, one would have to be concerned about "drooping" wings. Not the case here.
------------------------------- FINIS ------------------------------
This 1:48 scale model is based on two photographs appearing in Over the Front, Volume 22, Number 1, Spring 2007, in a article entitled From the Albums: Ltn. Fritz Leitzow Part 2 by Terry "Taz" Phillips. This model will be featured in my online August 2010 issue of Historical Miniatures Journal.
-----------------------------------------------------------------------------------------------------------------
Additional after-market kits used in the creation of this model:
Andrea acrylic paints as noted (note that these are the "old" series
Eduard EU4406 Turnbuckles & Control Horns
Griffon Models GMBH03 Brass Tube .8 mm OD, .3 mm ID (machine gun barrels)
Misterkit German World War I paint colors as noted
Karaya KAR405 Parabellum LMG14 Machine gun
-----------------------------------------------------------------------------------------------------------------
Bibliography:
Franks, Norman, Frank Bailey, and Rick Duiven. Casualties of the German Air Service 1914-1920. London: Grub Street, 1999.
Grosz, P. M. Albatros C.III, Windsock Datafile 13, "Colours and Markings" section by Ray Rimmel, color profiles by Ray Rimmel, scale drawings by Ian R. Stair, cover art Brian Knight, Albatros Publications Ltd, Berkhamsted, UK, revised second edition 1999.
Phillips, Terry. From the Albums: Ltn. Fritz Leitzow Part 2. Over the Front, Volume 22, Number 1, Spring 2007.
GO TO?